ST. LOUIS
Spotlight: Sanctuaria Wild Tapas Serves Authentic Flavors in an Unmatched Setting
photos by J. Pollack Photography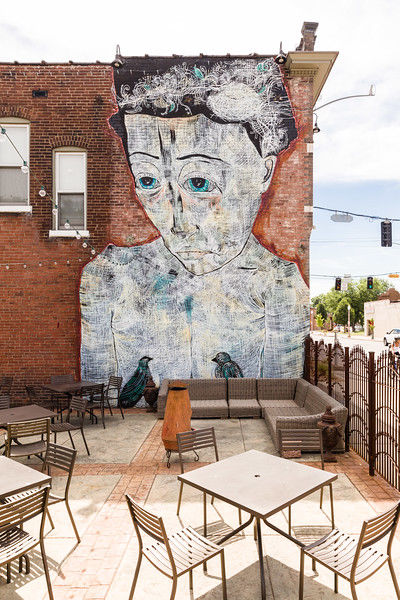 Perhaps nothing captures the full sensory adventure of summertime like the warmth of dining al fresco with friends and loved ones, sipping cocktails and sharing snacks. Sanctuaria Wild Tapas, an anchor in The Grove's dining scene, brings the picture-perfect summertime experience to life. Fresh, light seasonal ingredients come together in an unmatched outdoor setting, the dining room extended throughout the warm months to a patio nestled amongst the restaurant's robust vertical garden and its 19th century-inspired gothic metal-and-glass French conservatory, which also doubles as a special events space.
Sanctuaria's Latin-centric menu features distinct flavors from Cuba, Spain, Mexico, Jamaica and more, served up tapas-style in small, shareable portions. Executive chef Marc Rollins tunes in to past guest requests in developing his menu – this summer's offerings feature expanded vegetarian options for the restaurant's meat-free patrons as well as lighter, snack-like offerings, in response to last year's feedback – in addition to a hyper-local focus on seasonal ingredients, with many ingredients for both food and drink sourced from the restaurant's expansive garden. Fennel, lavender, sage, lemon balm, fig trees, sunflowers, tomatoes, lemon verbena, raspberries and more are cultivated with each season. 
Stick-to-your-bones Sanctuaria staples, such as spiced tiger prawns, Cubano sliders and papas fritas – house-fried potato chips dusted with paprika, chorizo and Manchego cheese – intermingle on the summer menu with seasonal items that are flavor-rich, but won't weigh you down. Sanctuaria's shrimp tacos are served with a cabbage and fennel slaw, and a fish and chips platter is served with a twist: traditional breaded mahi mahi is paired with jicama "fries" to replace the standard potato.
Long lauded as the "Cocktail Mecca," Sanctuaria's summer drink menu follows suit in the theme of seasonal ingredients, with what bar manager Chris Sanders refers to as "lawn drinks:" fresh, fruit-centric cocktails that pair perfectly with an evening out on the patio. Sanders pulls in simple, seasonal flavors like the popular Sanctuaria Smash, with garden-fresh strawberry and basil muddled with cinnamon syrup and lemon, shaken up with high-proof Sanctuaria Knob Creek whiskey. A 150-deep standard cocktail menu is available year-round, running the full spectrum from classic to daring. If you're having trouble settling on one, no sweat – the Sanctuaria bar comes equipped with a game of "cocktail roulette," where guests pick a number from a bowl that coordinates with a cocktail from the list of 150.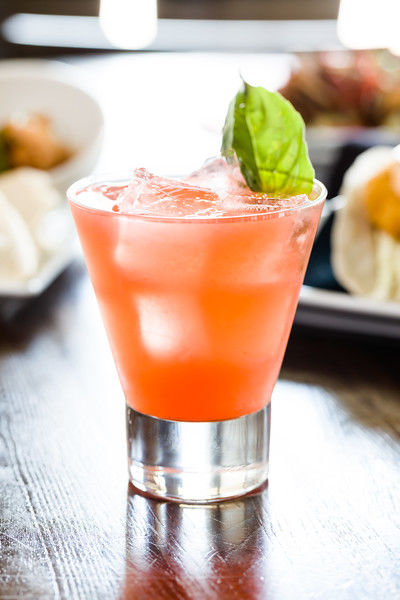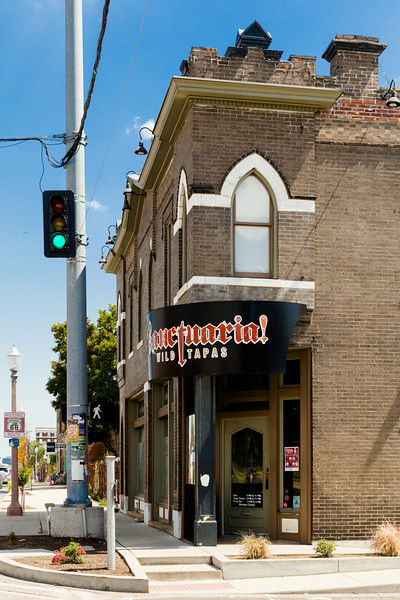 For ingredients that aren't grown on restaurant grounds, Sanctuaria turns to Foundations Farms in Belleville, Illinois, which additionally provides organically raised produce, free-range and hormone-free eggs, bees for natural honey and goats for cheese and milk for all of the In Good Company restaurants, which includes Sanctuaria, Café Ventana, Diablitos Cantina, Cathedral Square Brewery and St. Charles' Hendricks BBQ and Moonshine Blues Bar.
The restaurant is a longstanding favorite among local salsa dancers and St. Louis' Jamaican and Dominican natives, with authentic flavors and an unparalleled atmosphere, maintaining its regional reputation as a dining destination.
Sanctuaria Wild Tapas, 4198 Manchester Ave., The Grove, St. Louis, Missouri, 314.535.9700, sanctuariastl.com